Another Presidential debate is happening tonight. Right when you think things with MrT and MrsC can't get more negative and polarizing, new reports of more leaks, groping and worse continue to shock us. If you are feeling despair as the US election season continues to go off the rails this month, you're not alone. But keep in mind, burying your anxiety and despair in food and alcohol can be harmful in the long run to your waistline and your liver.
As for me, a Bernie loving, tree hugging idealist, I need all the good vibes I can get these days.  I thought it might be good if I shared some of my top list of online helpful non caloric tools I've been using to maintain my spirits through this season of mud slinging and fear mongering. This sort of low level, stressful energy is not good for your blood pressure, digestion and overall health. These eight suggestions of people  will help ease the negative vibes that seem to be floating everywhere.
Joanna Macy is an echo-buddhist who focuses on despair work. I've read most of her books, her 2007 memoir Widening Circles, is a must read.  She talks of the great unraveling and also of the great turning. He perspective helped me to re-frame the work I've been called to do in the world and showed me that action can be an antidote to despair along with gratitude for the present moment. She's got loads of great talks on You Tube, which I recommend instead of watching biased and inflammatory news shows.
Music is another great tool. Instead of listening to the news, check out artists who exude a high vibration. These three peace loving performers weave magic in their words and music.
Michael Franti (https://www.michaelfranti.com)

Allen Stone (http://www.allenstone.com)

Nanko and Medicine for the People (http://nahko.com)
Kirtan, a little chant music, is always helpful to provide refuge. Start with these two famous Kirtan performers:
Krishna Das (http://krishnadas.com)

Deva Premal (http://devapremalmiten.com)
Tonglen is Tibetan for 'giving and taking' (or sending and receiving), and refers to a meditation practice found in Tibetan Buddhism. Pema Chodron has many recordings of guided Tonglen, a great place to start. (https://youtu.be/QwqlurCvXuM)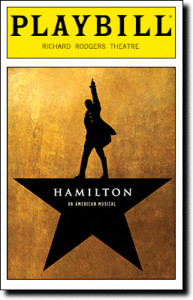 As a parent of a future broadway actress, I've discovered that musical theater can provide a welcome escape. If you haven't yet checked out the soundtrack of Hamilton, I highly recommend it. Lin Manuel Miranda's words are  transformative and magical. You'll learn a bit of history too.  Mr. Miranda's Twitter feed is also an endless resource of positive energy if you are a Twitter person.
Whatever you do for self care in these tumultuous times, remember one thing: This too, will pass.