About Me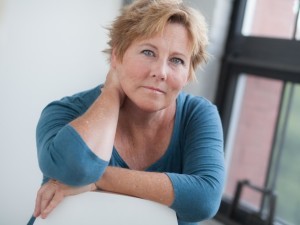 I am a food and environmental educator who utilizes words, film and direct experience to empower and inspire others to create a healthier world. My approach integrates real food and healthy lifestyle changes with the reality of our busy and often chaotic lives.
My public health related community activism extends back many decades. While I worked as a dentist in private practice in the 1980s and 90's, I spent many hours each month on public outreach, making sure parents took good care of their kid's teeth. Way back in 1999, I created a school based junk food awareness program. A few years later, I established Better School Food, a coalition of health professionals, educators, and concerned parents, which worked tirelessly for school food reform. My work with school food was featured in the 2007 documentary film entitled Two Angry Moms. I also had a cameo role in Killer at Large (2008) where I called out the US government on TV promotion of high sugar cereals.
Since then, I've really gotten my hands dirty with numerous community and school garden projects. I've been composting and rescuing coffee grounds too. After all, healthy food comes from healthy soil.
While spending 2 summers working on food and garden projects in beautiful Bradford County PA, I became a fractivist (a fracking activist) as I witnessed greedy gas companies poisoning the land, air and water while destroying communities. My fracking wake up call made me more determined than ever to organize and activate citizens to join the fight for clean water, air, healthy soil and a livable future.
I love inspiring people to find a better way to improve their health and the health of their community by taking meaningful direct action.
If I can do it, you can too!